by Arthur S. Nusbaum © 1993
I wrote this densely footnoted (61, count 'em, 61!) essay during 1992-3. It focuses on a passage right in the middle of Kerouac's On the Road text as first published in 1957; the author ("Sal Paradise") along with Neal Cassady ("Dean Moriarty") visits with William S. Burroughs ("Old Bull Lee") & his family in Algiers, Louisiana, just outside New Orleans in early 1949. A close reading of this passage finds that it condenses & anticipates most of the significant themes of WSB's life & work.
Read this essay below, or click on this link: Kerouac Meets Burroughs On the Road
Fine First Editions of many of the biographical & critical works cited are available at Third Mind Books. A chapbook version of the essay is available for purchase in store or online also.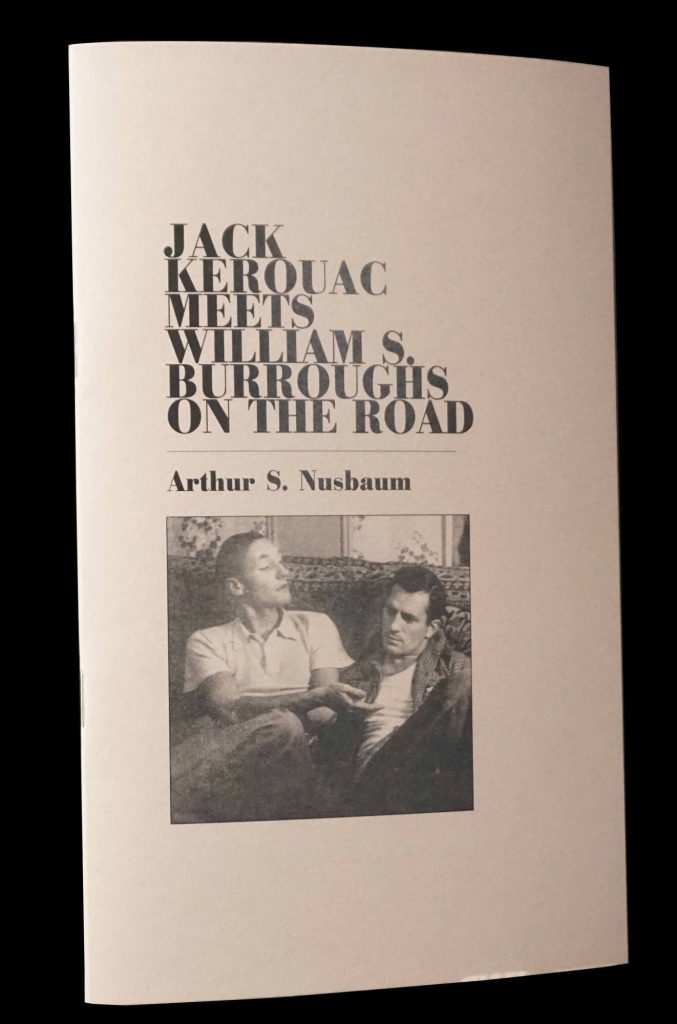 Published in 2022 by our colleague Kevin Ring of the Beat Scene Press in the United Kingdom as the 75th installment of their Pocket Book Series
$35.00
#5134 at TMB